Welcome to Metta Health & Psychology
"As a clinical psychologist, teacher, facilitator and community leader, I work to build capacity and resilience for wise, compassionate individual and collective action that the health of people and our planet needs right now."
—Kathleen Cator
Clinical Psychology
Kathleen Cator provides individual clinical psychology to older adolescents (18-25 yrs) and adults. Her clients may be undergoing a life transition and lack a sense of purpose and meaning in their life. Some are struggling in their relationships or with their academic and work performance.  Others may be experiencing distress and a sense of disconnection as a result of mental health illness.
Presenting issues may include: 
Grief, loss and trauma
Stress, worry and depression 
Caregiver or activist fatigue and/ or burnout 
Climate change / ecological distress, anxiety & grief
Teaching & Facilitation
Kathleen Cator is a sought after speaker, teacher and facilitator to a wide range of community, grassroots, NGO and professional groups & organisations. Kathleen's programs are trauma informed and science based, integrating mindfulness-based and compassion-focused approaches. Participants learn skills and practices that will enhance their life and help them make a positive difference to families, workplaces, communities and wider society.  
Find out more about workshops & programs here.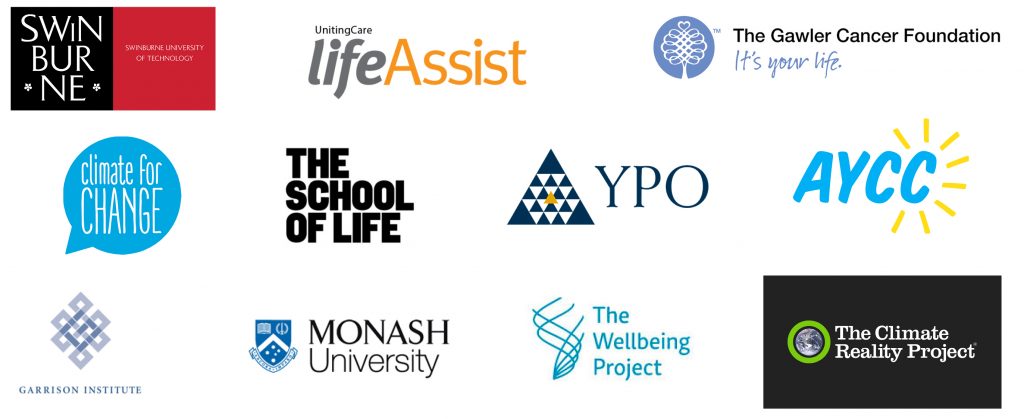 Ecopsychology
Ecopsychology incorporates Mindfulness-based and body-oriented trauma-informed practices.  It is experiential and transformational learning that will deepen one's relationship to self, others and Nature. Find out more. 
Free Guided Meditations
Experience Kathleen's compassion-based teachings.
Giving & Receiving Compassion
Loving Kindness For ourselves
Insight Timer
We believe that everyone deserves access to free daily meditation practices. Kathleen's teachings are available for free on the number 1 meditation app Insight Timer.